1950 - 1969
Foundation of Sapporo ramen. Master of noodle making.
1950, Apr.

Takayuki Nishiyama (the late president of Nishiyama Seimen Co., Ltd.) enters Darumaken ramen food stall and is in charge of noodles making.

1951, Apr.

In addition to private use, the commercial wholesale department gradually expands in response to requests from other ramen shops.

1953, Aug.

Opened Nishiyama Seimen Factory, which manufactures raw ramen and skins for commercial use, atMinami 3-jo Nishi 8-chome, Chuo-ku, Sapporo.

1955, Jan.

Succeeded in developing the popular Sapporo ramen noodles (raw ramen with eggs that are wavy and have a strong chewy texture given by the polyhydric aging method).

1961, Aug.

Completed the second factory at Minami 3-jo Nishi 8-chome, Chuo-ku, Sapporo

1963, Dec.

Nishiyama Seimen Co., Ltd. established

1965, Jan.

Started shipping "Nishiyama Ramen" to the stores located in Honshu.

1965, Oct.

Exhibited as "Nishiyama Ramen" at the Hokkaido Fairs held in Department Stores around Japan.

1968, Aug.

Completed the third factory at 10-chome, Minami 13-jo, Chuo-ku, Sapporo, and moved the head office to the same place.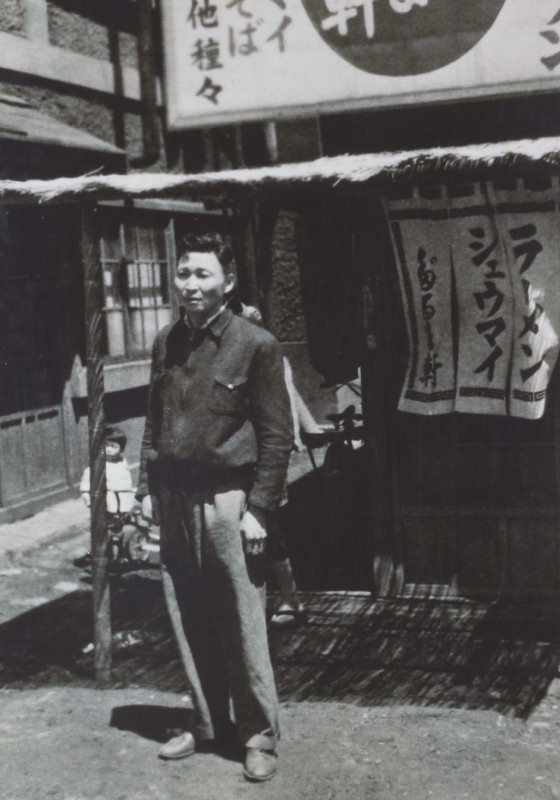 It all started with Senji Nishiyama (pictured), the cousin of the first president. In 1949, he set up "Darumaken" ramen shop, which has the same name as a food stall, in a corner of Nijo Market. He practiced Chinese cuisine before the war and became famous as a master of noodle masters in Sapporo.
Senji Nishiyama (left) stands in front of the "Darumaken" stall at the cherry blossom festival in Maruyama Park around 1950, with him, there is Takayuki Nishiyama (right) just arrived from Toyama Prefecture.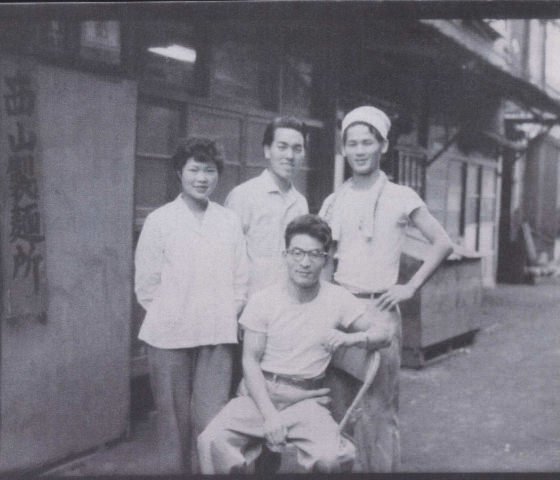 In 1953, Nishiyama Seimen Factory was born with Takayuki Nishiyama (center of the photo) as the first president. This one, taken with an employee to celebrate the opening of the business, is still kept as a company treasure.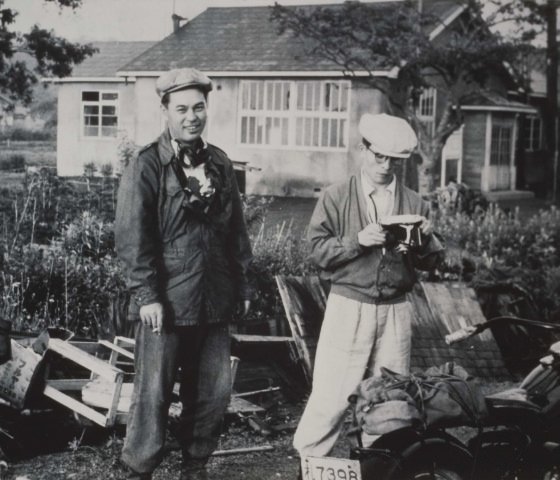 Morito Omiya (left), the owner of Aji no Sanpei, and the creator of miso ramen. He consistently used raw noodles made by Nishiyama Seimen, and was so close friend Takayuki (right) to ride togheter motorbike.
Around 1960, Takayuki embraces the current president, Takashi Nishiyama. The "multi-hydrated aged noodles" was a big hit, and he was extremely busy with manufacturing and delivery.
Famous "Koraku ramen shop alley", active from 1951 to 1969. The seven ramen shops lined up were all very prosperous and became the starting point for making Sapporo ramen and our noodles widely known.
Nishiyama Seimen relocated the company in 1968. Completed a new factory and distributed many commercial vehicles for delivery, which was a stepping stone for business expansion.
Photograph showing deliveries on JAL flights 1967-1969.
1970 - 1989
The charm of Nishiyama noodles
Reaching even more people.
1970, Oct.

"Nishiyama Ramen" began to be sold in retail markets.

1973, Oct.

Started manufacturing boiled noodles, yakisoba, cooked noodles, and frozen dumplings.

1974, Apr.

Started manufacturing designated noodles for school lunches around Sapporo.

1975, Apr.

"Nishiyama Ramen" sent overseas.

1980, Jan.

Opening the 4th factory in Heiwadori, Shiroishi-ku, Sapporo City gathering the best instruments to make noodles. The factory is the first in its industry to install a bulk storage tank for raw wheat flour, and has fully automated hygiene rationalization using a flow jet mixing system.)

1983, Oct.

Product began to be sold via mail.

1984, Apr.

Introducing robots to the noodle making process for the first time in this kind of industry

1985, Apr.

Establishment of quality inspection room for enhancing self-inspection

1986, Nov.

Newly built 5th factory next to 4th factory

1987, Apr.

Nishiyama Ramen appeared in the social studies textbook "Our Sapporo, 3rd Year (Ramen Factory Work)" and is featured in the teaching materials of classes at elementary schools in Sapporo (still ongoing).

1987, Jun.

Kanto Sales Office opened

1987, Aug.

Started manufacturing dried ramen

1989, Apr.

Awards from Minister of Posts and Telecommunications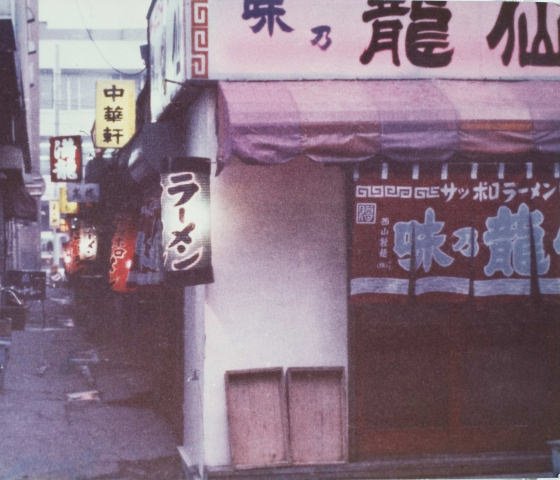 The original Ramen Yokocho was built in 1971 by remodeling a coal hut into a stores alley. At that time, there were stores on only one side.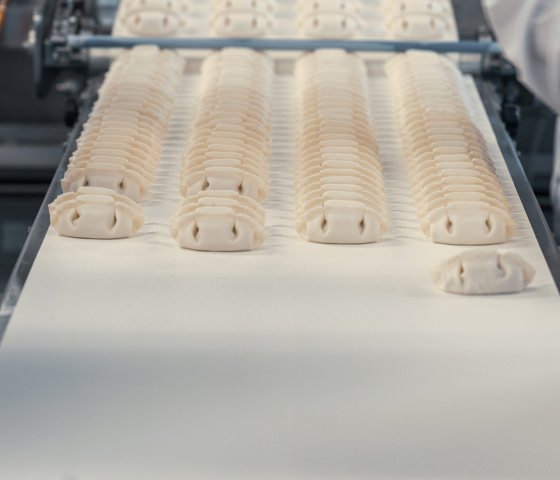 Current frozen dumpling production.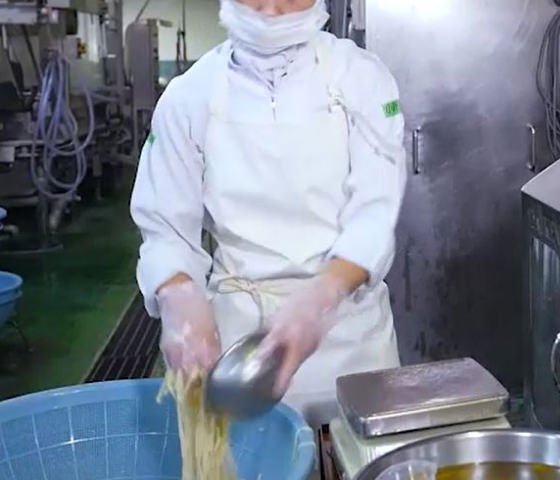 Making noodles for school lunches.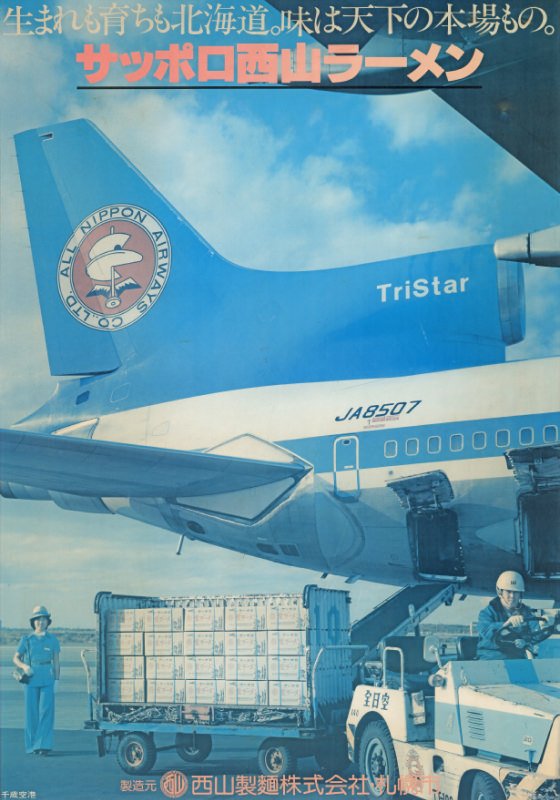 Poster showing Nishiyama Ramen being shipped to Honshu with the 1974-1978 ANA Tristar in the background.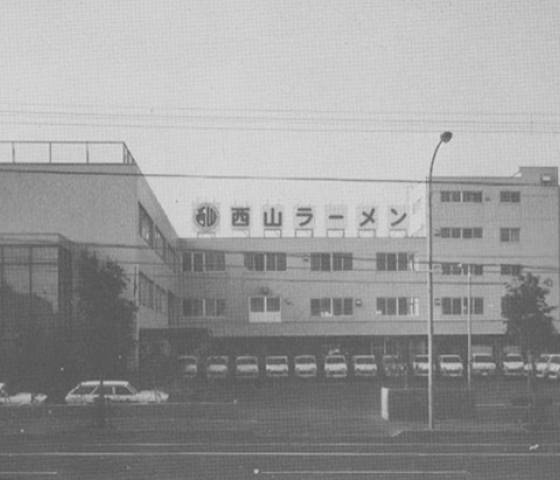 Head office building in the 1980s.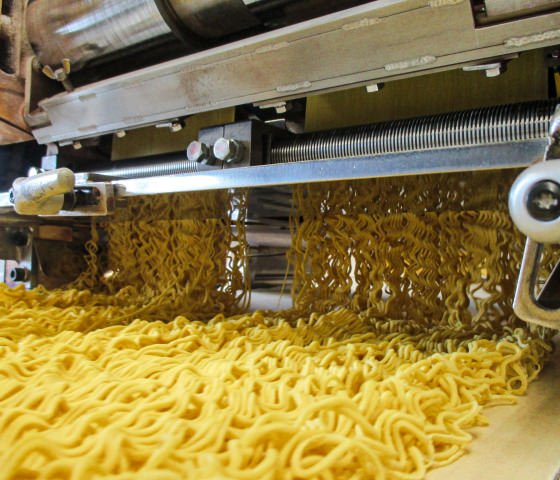 Current noodle manufacturing.
1990 - 2009
I won't stop walking. I will not stop the challenge.
1990, Jul.

Kansai Sales Office opened

1990, Oct.

Newly built 6th factory next to 5th factory

1990, Oct.

FM radio program "Nishiyama Gourmet Talk" started broadcasting (Air-G)

1996, Oct.

Minister of Health and Welfare Award (Improvement of Food Hygiene)

1999, Dec.

Opening of the homepage and starting online shopping at the same time

2002, Oct.

Established a logistic department by improving the head office factory to improve the efficiency of logistics operations.

2006, May.

Established Nishiyama Foods Co., Ltd. to manufacture char-siu and built a new factory on the adjacent land.

2007, Apr.

Minister of Internal Affairs and Communications Certificate of Appreciation (Postal Business Division)
Aerial view of company buildings and adjacent factory in the 1990s.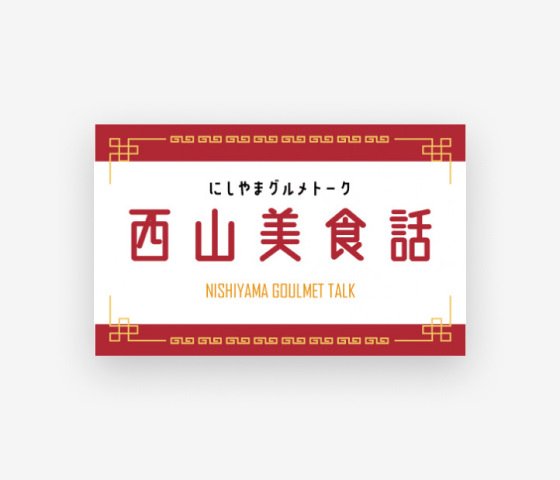 'Nishiyama Gourmet Talk', which is ongoing.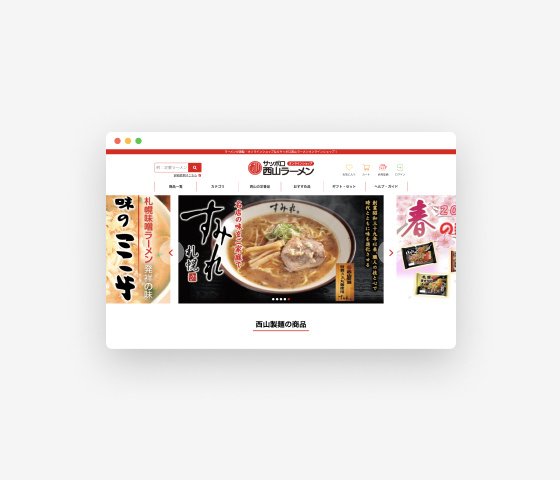 Current online shop (only available in Japan)
2010 -
Competing with world standards, Take off to global challenges.
2013, Apr.

Donated 2000 lilac saplings to Sapporo citizens, schools, etc. to celebrate the 60th anniversary of its founding

2013, Sep.

Minister of Health, Labor and Welfare Certificate of Appreciation (Food Sanitation and Improvement Achievement)

2013, Oct.

Established SAPPORO NISHIYAMA EUROPE GmbH in Dusseldorf, Germany to strengthen ramen sales in Europe

2014, Mar.

Sapporo City Certificate of Appreciation (School Education)

2014, Jul.

United Arab Emirates (Dubai) has registered our Sapporo ramen as halal-compatible (first time in Japan).

2014, Oct.

Established SAPPORO NISHIYAMA USA INC. (Holding) in Washington, D.C., USA to expand business in the United States.

2015, Jan.

HACCP team launched

2015, Mar.

Minister of Economy, Trade and Industry Certificate of Appreciation (Ministry of Small and Medium Enterprises)

2016, Mar.

Hokkaido HACCP certification (frozen noodles)

2016, Apr.

Established NISHIYAMA RAMEN USA INC. In New York, USA to strengthen ramen sales in the US.

2016, Oct.

Hokkaido HACCP certification acquisition (leather division)

2017, Jan.

Obtained PCQI based on US Food Safety Modernization Act (FSMA)

2017, Mar.

Hokkaido HACCP certification (frozen dumplings)

2017, May.

Highly rated by the US Food and Drug Administration (FDA)

2017, May.

Sapporo City HACCP certification (school lunch department)

2018, Oct.

Hokkaido HACCP certification (Char siu "meat products" division)

2019, Jan.

Established Sapporo Nishiyama Singapore Pte. Ltd. in Singapore for the purpose of trade and opening support

2019, Mar.

In March 2019, Nishiyama Seimen's first factory (mass production line) acquired FSSC 22000 certification, the international standard for food safety management systems.

2019, Jun.

Opened a directly managed ramen specialty store and dumpling store in Singapore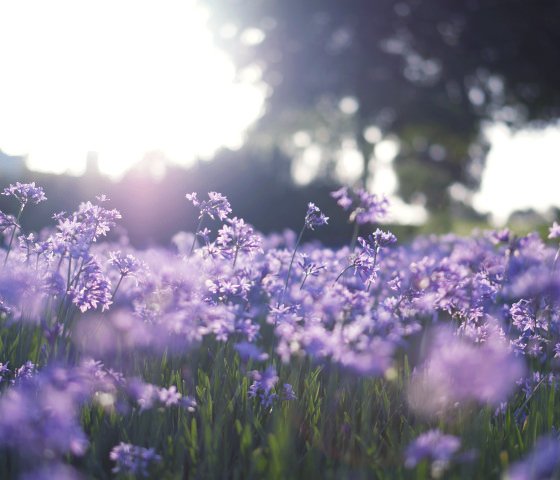 Lilac flowers.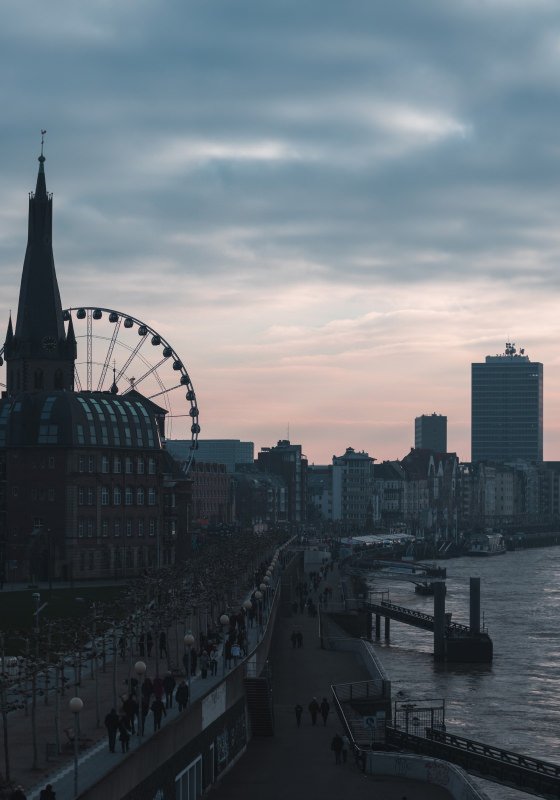 Düsseldorf
Washington, D.C.
United Arab Emirates Halal-compliant Sapporo Ramen approved for Japan's first authorised registration by the certification body of the Emirate of Dubai.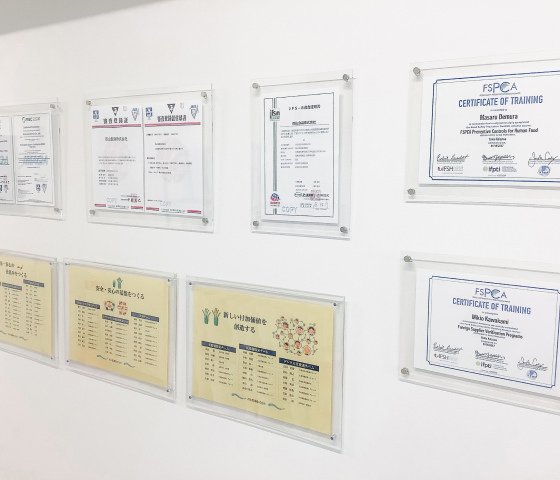 Certificates of HACCP and other certificates displayed at the head office.
New York